Planning to visit the "Great Minnesota Get-Together" this year? While you are getting your fix of fried food and amusement rides at the MN State Fair, make sure to stop by and visit the Gopher State One Call (GSOC) booth! We will be sharing the damage prevention message with fair-goers and distributing our wildly-popular GSOC yardsticks, along with other GSOC promotional items. Spin our wheel and land on an APWA color-coded utility to determine the color of the yardstick you'll receive! However, you can skip the line by liking the GSOC Facebook page while at the fair. By liking our page, you'll also be automatically entered to win an 811 goodie bag! You can find us in the Blue Flame Gas Association building on the west side of Nelson Street, between Dan Patch and Carnes Avenues (across from the Giant Slide) from August 23-September 3, 2018.
Here are some fun facts about the MN State Fair:
In 1859, just one year after being granted statehood, Minnesota held its first State Fair. Several cities hosted the fair until St. Paul became the permanent location in 1885. The fair's original focus was agricultural activities to promote farming in Minnesota. Today, in addition to spotlighting the state's agricultural heritage, the fair hosts entertainment, games, family events, and educational opportunities of all kinds. Nearly two million visitors attended the fair in 2017!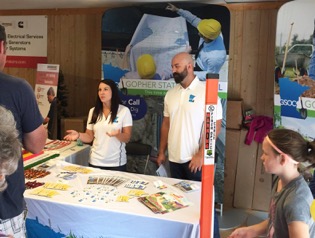 Speaking of educational opportunities, visit us and learn how to help protect the integrity of our underground infrastructure by taking the precautionary step of filing a locate request before starting any excavation. We understand that life gets busy, so we have streamlined the filing process for you. Homeowner Online Locate Request is a simplified online ticketing system that allows homeowners or occasional excavators to quickly and efficiently file a notification ticket. GSOC provides this free and easy-to-use service to help you excavate safely. Remember, for all projects big and small, to file your request 48 hours in advance, excluding weekends and holidays, before you begin work.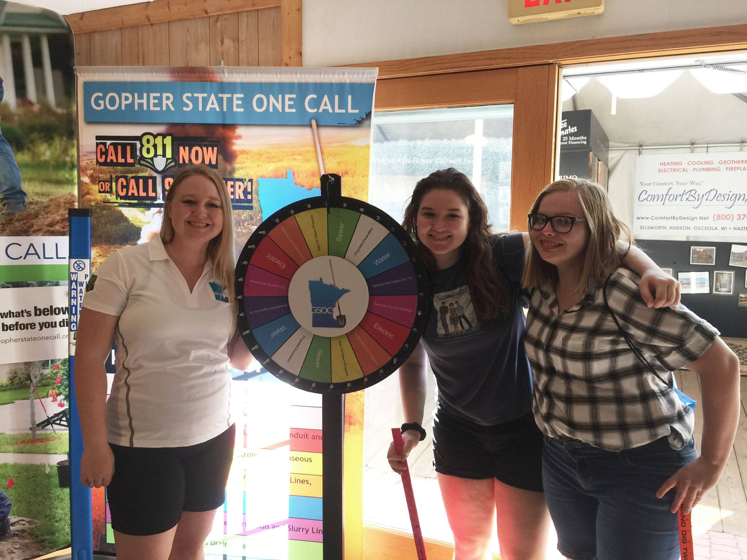 Feel free to ask any questions you may have about damage prevention and learn about the important steps you should take to prevent damage to buried utilities. Talk to us! We want to know your thoughts about how we can improve GSOC to better serve you. Stop by the GSOC booth at the MN State Fair to learn more!