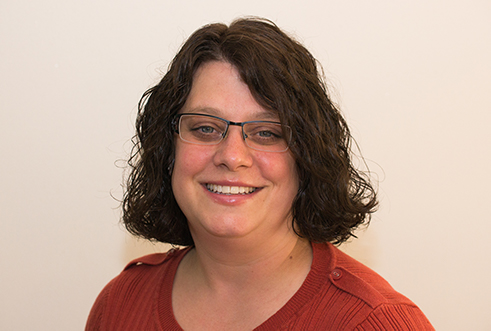 Tammy Gardner, One Call Concepts, Inc. (OCC) Office Manager for Gopher State One Call (GSOC), plays a leading role in managing the notification center personnel. She's involved in hiring, coaching, monitoring system/staff performance, conducting employee reviews, completing monthly reports, and ensuring that various operational goals and contractual obligations are being met, among other responsibilities. As a member of the Minnesota Common Ground Alliance (MNCGA), Tammy coordinates with GSOC for MNCGA Damage Prevention Meetings. She also participates in small users' group meetings in an effort to help improve the stakeholder's experience with GSOC.
She started working in the underground utility damage prevention industry in 1998 when she was hired as a Customer Service Representative for the Ontario One Call Center. Tammy quickly became a Lead Operator and then in 1999, she was promoted to Supervisor. In 2000, Tammy transferred to Minnesota and was promoted to Office Manager, where she oversaw the operation of GSOC, North Dakota One Call (NDOC), and the Lone Star Notification Center (now known as Lone Star 811 in Texas). In 2002 and 2006, Tammy assisted with setting up successful operations for Missouri One Call and New York City/Long Island One Call (now known as New York 811) respectively. Tammy oversaw the Minnesota Process Improvement Committee (PIC) for several years and served as a member of the GSOC Operations Committee. In 2011, she continued to serve as Office Manager for NDOC and Lone Star 811 until late 2015, when she played a key role in the OCC cutover of GSOC. She then accepted the GSOC Office Manager position once again, having over two decades of industry experience to help her excel in the role.
Tammy welcomes stakeholders to reach out to her with ticket-related questions and feedback. Communication between all affected parties is vital to help protect MN's buried infrastructure. GSOC is always looking for ideas to enhance their online tools to meet the needs of their stakeholders. GSOC's top priority is for users to create safe and accurate tickets each and every time.
GSOC values Tammy as an asset who manages employees and keeps the center operating at its best! Feel free to contact her by calling 651-681-5700.