Details

Created: Tuesday, 20 February 2018 08:03
Written by Lareina Taing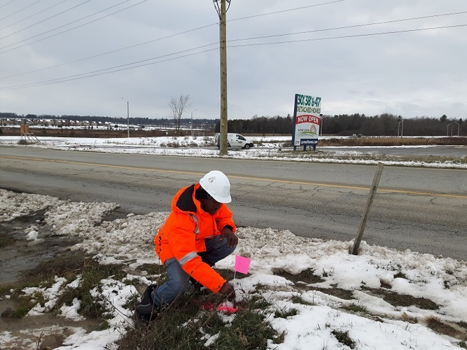 After filing a locate request with Gopher State One Call (GSOC), we notify the facility operators who have asked to receive requests for locates in the proposed excavation area. These facility operators dispatch locators to the site who mark the location of utilities with different colored paint or flags that correspond to specific utility types.
During the winter months, new or melting snow and ice can affect the visibility of locate marks. Always check the status of your ticket in GSOC's Positive Response system before beginning your excavation to make sure all affected facility operators have responded. It's easy! Just go to http://www.gopherstateonecall.org/ , click on the green Search for a Ticket (Search and Status) button, and then enter your ticket number and the state where excavation will take place.