Minnesota Common Ground Alliance (MNCGA), the Minnesota Office of Pipeline Safety (MNOPS), and Gopher State One Call (GSOC) work with local utility coordinating committees to host FREE damage prevention meetings in February-April. These educational meetings provide safety refreshers and important updates before the busy excavation season begins.
During the meetings, each of the three sponsors focus on different areas. The MNCGA generally encourages industry stakeholders to join their organization to help raise damage prevention awareness, while GSOC covers processing changes, updates, and common mistakes or errors made on locate tickets. MNOPS elaborates on case studies, frequent complications found in the field, and excavation rules and regulations in Minnesota.
In 2019, there will be 30 meetings held throughout the state. To register for a damage prevention meeting near you, click HERE.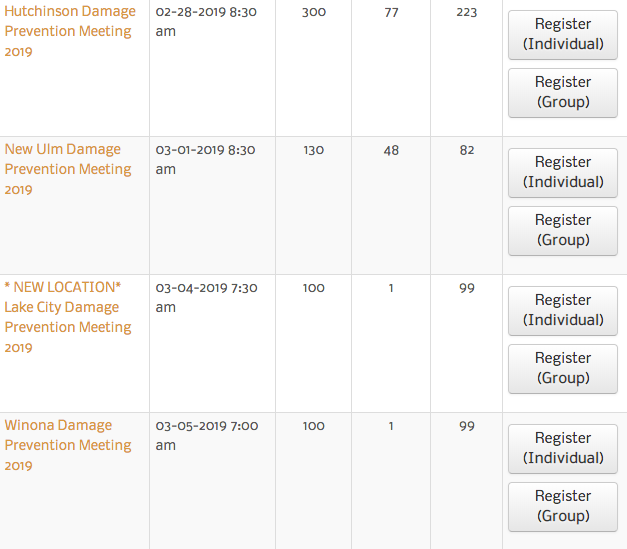 *Stay tuned on the MNCGA website for any changes or additions to the current calendar.
With an increase in the number of excavation projects and new people entering the excavation industry, it is more important than ever to exercise safe excavating practices daily. Every excavation project, large or small, requires a "click or call" to GSOC. Stay safe by contacting GSOC at least 48 hours, excluding weekends and holidays, before you break ground. Get ready for the spring excavation season by registering for a damage prevention meeting today!